Toucher-In-Chief: Scandal On The Boil– Vitus Ozoke
The relationship between President Ronald Regan and Prime Minister Margaret Thatcher was totally pure. They both admired and loved each other and their families. Ronald and Nancy Regan both loved Margaret Thatcher. It was pure! If Ronald Regan and Margaret Thatcher locked each other up in a room, Nancy would rest assured knowing that they were discussing serious affairs of states.
Will Donald Trump Be Invited To Barbara Bush's Funeral? No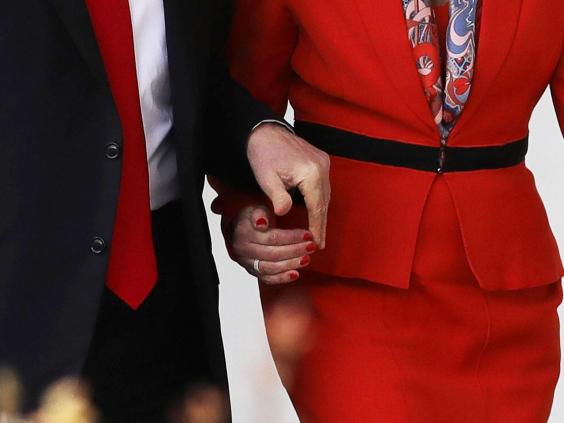 Ailing Mccain Wants Trump Kept Away From His Funeral
Not so with Donald Trump and Brexit Prime Minister Theresa May. With his recorded groping and grabbing history, Donald Trump would give any husband a heart attack if they knew that he got too close to their wife. Which is why Trump's touchy-feely with Theresa May in the first week of his presidency is concerning. This is the same guy who completely shunned his wife even as the whole world watched on Inauguration Day. This guy is a major presidential scandal on the boil. He has no sense of boundaries. What male president goes holding hands with a visiting female head of state, whom he had never met, in the first week of his presidency?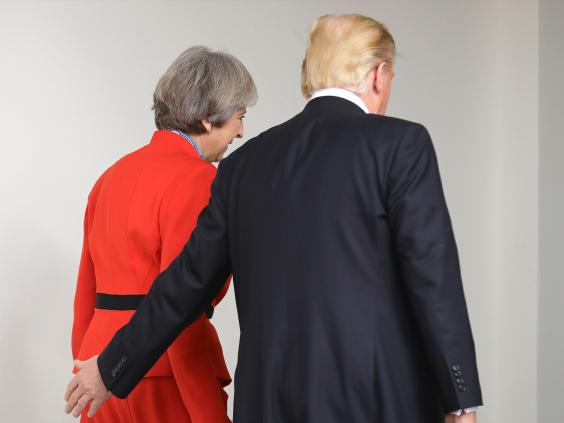 Rather Nigerian Huts Than Trump's Sex Mansions
I'm just saying that, given everything we know about Donald Trump's philandering behavior, it should be a matter for global discomfort to watch him get touchy-feely with Prime Minister Theresa May of the United Kingdom.